Divorcees
You're not alone in this new chapter. We are here to guide, educate and help you navigate a new financial independence.
Financial planning for Divorcees
This New Chapter Can Be Empowering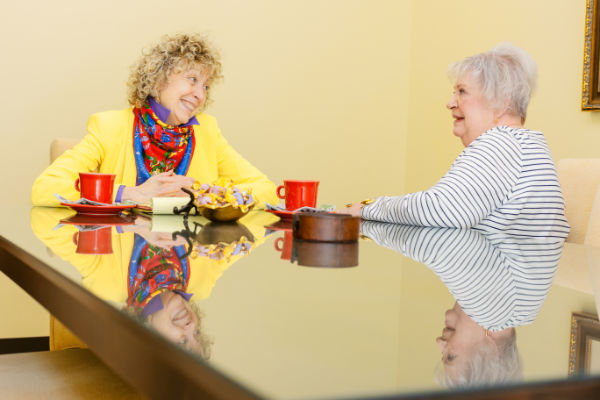 First off, get rid of the notion that you're a failure. I've been a divorced woman and a single mom…it happens. I understand your struggles: the fear, the anger, the hurt and the loss. You might be very anxious about money, trying to wrap your head around what this new life looks like or gearing up to go back to work. You're mourning the old life, but please know that this new chapter can be exciting, liberating and empowering…if you let it.
You're going to be getting a lot of well-meaning, but unsolicited advice from family, friends and acquaintances. Before making any big decisions, be sure to assemble "your trusted team" of your attorney, tax professional and financial advisor. Lean on them and ask them to educate you. Ask lots of questions.
With the help of your experts, identify your assets, income and expenses and put a budget in place. If you receive retirement provisions in your settlement, please resist the temptation to tap them to pay for current expenses. Be sure to update your estate-planning documents and the beneficiary designations on your retirement accounts so your ex-spouse doesn't benefit if something were to happen to you.
Work with your financial advisor to establish a financial plan that reflects your new reality and your needs and priorities as a single woman.
Contact Us
Solutions for balance and certainty.
I'd like to hear about the causes and persons you love.
2209 Falcon Avenue, Bettendorf, IA 52722